BUILDING LUXURY
We are committed to building a luxurious, quality custom home personalized to fit your specific needs. We take pride in thinking outside the box while designing and incorporating stunning, unique elements to your project, and staying within your budget. Even our most basic projects are constructed using the most up-to-date construction processes and materials. Artistic Contractors is a fully licensed, bonded and insured business.
Why the process is easy with us.
If you are new to construction and want to build your dream home or you already have a plan you want to execute, Artistic Contractors will help guide you along the construction process. Our team of industry professionals are very hands-on, leading you through the process as we build your home of timeless design, durability, and excellent craftsmanship.
We have a track record for building some of the most complex and prestigious homes in the Charlotte area. We can be trusted to execute any project and procure any materials the project may require. Our clients can feel confident that they are getting the highest degree of quality. Give us an opportunity to show you that your dream home is within reach.
Our homes are built with distinction and character while respecting the environment; all of our homes are built using "Green" methods, incorporating the most energy efficient and structurally-sound materials available. An example of this would be the use of ICF Construction (Insulating Concrete Forms) described in our video below.
Our Reviews & Recognitions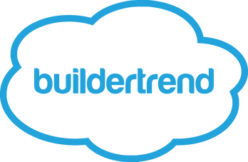 With the use of Buildertrend Residential Software we can provide a better building experience for your homebuyers. Our clients login directly from our website to get real-time 24/7 access to scheduling information, homebuyer selections, documents, change orders, photos, warranty management, and much more.
At Artistic Contractors, we try and eliminate the hassles that typically come with building or renovating a home.
BuilderTREND Client Login
Get Your New Project Started