BUILDING PERFECTION
If you are thinking about building a new custom home, have these questions entered your mind?
Will the lot I'm considering work with the house I want to build?
Which architect should I use to design my new home?
How much is my ideal home going to cost?
Artistic Contractor's Design/Build Program is a comprehensive approach to designing and constructing the home of your dreams, from conception to completion. We specialize in guiding our clients through the entire process, including collaborating with our team of designers and architects to design the home of your dreams. We work with you to leave no stone unturned. You will have a complete understanding of all aspects that can affect the design and budget of your new home.
Our process is completely turn-key. We can start from evaluating the lot, selecting the right architect, to determining the final finishes. Our process will guarantee that your new home will be built on time, under budget and with no unexpected surprises.
We work with many of the most prestigious architects, both locally and nationally. After getting a good feel for your project and vision, we match you to the architect that best fits your style and budget. We get an idea of what unique qualities you want in a home and create a preliminary budget. With this, we will guide the architect through the design of your project to keep the budget on-point without compromise on the overall vision. Your project will be well organized before breaking ground; this helps to ensure speed and efficiency.
At Artistic Contractors, we specialize in modern home designs. We have built many contemporary homes in and around Charlotte including Mid-century modern homes that provide retro style, contemporary open layouts with updated amenities.

Our modern homes are built with innovative techniques and character while respecting the environment; all of our homes are built using "Green" methods, incorporating the most energy efficient and structurally-sound materials available.
OUR SIMPLE 4 PART PROCESS FOR DESIGN BUILD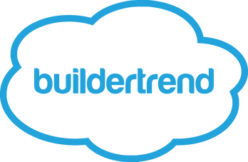 With the use of Buildertrend Residential Software we can provide a better building experience for your homebuyers. Our clients login directly from our website to get real-time 24/7 access to scheduling information, homebuyer selections, documents, change orders, photos, warranty management, and much more.
At Artistic Contractors, we try and eliminate the hassles that typically come with building or renovating a home.
BuilderTREND Client Login
Our Reviews & Recognitions
Get Your New Project Started